Nanjing, China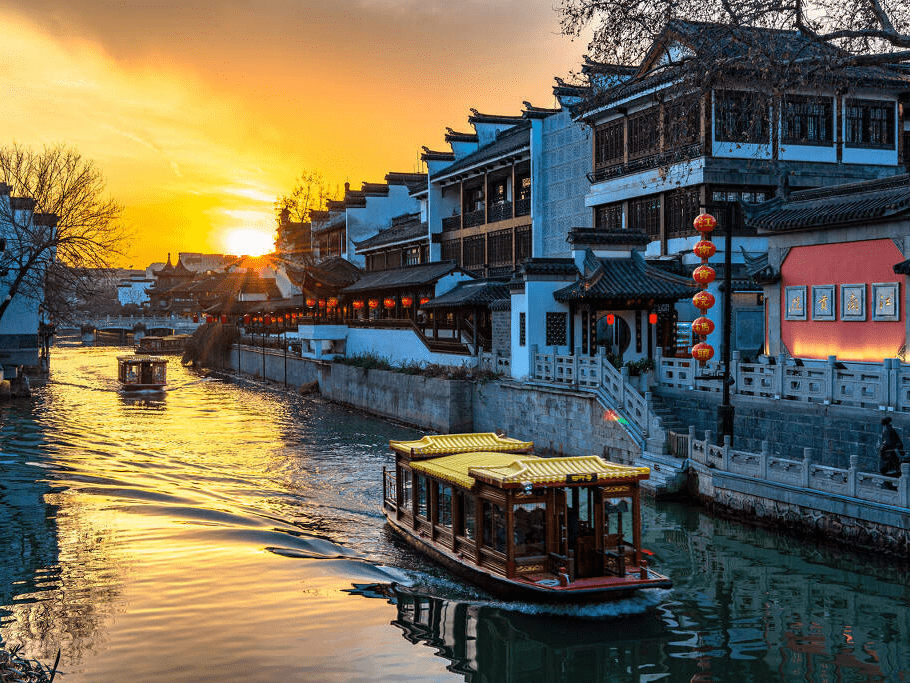 Many visitors only pass through handsome Nanjing (南京, Nánjīng; literally 'Southern Capital') when traveling from Shanghai to Beijing (or vice versa), but the capital of Jiangsu, lying on the lower stretches of the Yangzi River, boasts a rich and impressive historical heritage. It's also one of the best-looking cities in China.

The major attractions are the echoes of the city's brief, former glory as the nation's capital during its Ming dynasty apogee and then as the capital of the Republic of China. A magnificent city wall still encloses most of Nanjing, and elegant republican-era buildings dot the centre.

The famous university town's atmosphere is both cultured and relaxed, with wide, tree-lined boulevards and excellent museums, in a fine landscape of lakes, forested parks and rivers. The countless wutong trees afford glorious shade on sunny days and lend the city a very leafy complexion, although summer temperatures can be suffocating.


● Visit the Nanjing Massacre Memorial: Pay tribute to those who lost their lives during the Nanjing Massacre in 1937. The memorial commemorates the hundreds of thousands Chinese civilians who were murdered and today stands as a symbol of peace and hope against war.

● Walk around Xuanwu Lake: On TripAdvisor in 2019, the #3 thing to do in Nanjing is take a leisurely stroll around Xuanwu Lake.

● Shop at Xinjiekou: Known as the shopping hub of Nanjing, here you will find brand-name stores, countless shopping centers and restaurants, as well as a Foreign Languages Bookstore.

● Explore Purple Mountain: One simply cannot visit Nanjing without seeing the majestic Purple Mountain where many ancient historical sites including Ming Xiaoling Mausoleum, Sun Yat-Sen's Mausoleum and Linggu Temple, are preserved and developed for visitors.

● Zifeng Tower Observation Deck: The 89-story building is hard to miss, especially at night as it glows different hues of blue that can be seen from several blocks away. Currently standing as the 7th tallest building in the world, you will have the unique opportunity to view Nanjing from high up above.

● Confucius Temple: Also known as Fuzi Miao, is an all-in-one experience as it offers tourists unique gift shops, tasty Chinese Street Food, and the chance to walk along the famous Qinhuai River.
Nanjing is a great place to explore exotic food. Some of the must-haves are:

1. Tangbao, a delicious dish of steamed soup-filled pork dumplings
2. Pan-fried beef dumplings
3. Shredded tofu, or gansi, as it is popularly known, a preparation of finely shredded tofu in chicken stock with bamboo shoots, ham and shrimp which makes a great aperitif
4. Duck meat soaked in brine, another typical Nanjing delicacy, served cold
5. Duck blood soup, another delicacy made of duck-bone stock, vermicelli, fried tofu and offal
How to Get to Nanjing
Nanjing is located in Jiangsu Province of eastern China, only about 300 km from Shanghai, 230 km from Suzhou and 280 km from Hangzhou but 1000km far away from Beijing. It is fully connected with outside world by flight, train and cruises. Most of visitors take Nanjing as their side trips from Shanghai.

Nanjing Airport & Flights
Nanjing Lukou International Airport (南京禄口国际机场) is the only airport in Nanjing City. It operates more than 135 domestic and 23 international flights. Popular domestic flights to/off Nanjing are Beijing-Nanjing (2h), Guangzhou-Nanjing (2h15min), Chengdu-Nanjing (2.5h), Xian-Nanjing (2h), Guilin-Nanjing (2h), Kunming-Nanjing (2h40min), Chongqing-Nanjing (2h), etc. The airport also operates flights from Hong Kong, Kuala Lumpur, Osaka, etc. Nanjing Lukou International Airport is about 42km from Nanjing downtown. After arriving at the airport, you can transfer to Nanjing city by taxi or subway, which usually takes about 2 hours.

Nanjing Train
There are two train stations in Nanjing serving for passenger transport – Nanjing South Railway Station and Nanjing Railway Station. Generally speaking, both two train stations operate high speed trains to/off but Nanjing South has more schedules, but Nanjing Railway Station is closer to downtown than Nanjing South. You can book your train accordingly.

Getting Around Nanjing
You can get around by train, subway, taxi, tourist bus and cruise according to your schedule and the places you want to go. Most of the highlighting attractions are located in old town area near the City Wall which can be arrived by subway and taxi conveniently. As a popular tourist destination, there usually are many tourists in Nanjing. It is strongly recommended to travel in and around Nanjing with our Nanjing tour package which covers private car transfer, tour guide, hotel, etc. to escape the crowds.